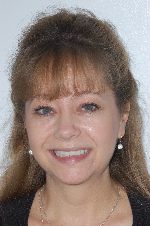 Teri M
Dr. Shubin changed my life!!! Before meeting him, I was faced with one of the scariest challenges of my life.
I was seeing a new dentist and it was just a regular appointment for cleaning and x-rays, but I realized quickly that something was wrong during the physical examination of my mouth. The dentist said I had significant bone loss and wouldn't even do the cleaning. He suggested I see a specialist.
As a professional speaker and trainer, I was devastated by the news. I immediately went to work researching all of my options. I decided to interview multiple dentist in the Southern California area. I met some competent and friendly dentists, but it wasn't until I interviewed Dr. Shubin that I realized how much more advanced he was from the other dentist - they hadn't even heard of some of the options Dr. Shubin talked to me about, plus they had to outsource a lot of the implant work, so choosing the best dentist was easy for me.
Dr. Shubin was very frank about my situation and how the process would work. Everything would be done in-house by him, so I never had to worry about working with different doctors. His credentials, education and experience is beyond impressive, so I had a lot of confidence in his abilities. Christine helped me with the financing so I could get started right away. The staff was so kind and compassionate, and even held my hand to calm me during my surgeries. I was pleasantly surprised how painless most of the dental procedures were - that really lessened the anxiety that I've always had about going to the dentist.
I am so grateful for Dr. Shubin and his fantastic staff. they always treated me with respect. I am so please with my beautiful smile - I no longer have any pain, I can eat whatever I want and I have a newfound confidence when I speak. I recently went back to work and had my first speaking engagement since my dental procedures and I never even thought about my mouth - that's how seamless it has all become.
There are not enough words to express how I fee about Dr.Shubin and his staff. They are like family to me and I will always be grateful to them for taking such good care of me!!!
Jonathan Beers
February 25, 2013
I have had dental implants for a little over a year. Improper maintenance and Periodontal Disease left me with few teeth and very little bone. My girlfriend suggested dental implants, and I must admit I was terrified at the very thought of such a procedure. I, like most people have a fear of dental work.
After researching and considering all my options, I found Dr. Nicholas Shubin. He took the time to explain in detail what was ahead of me, with regards to bone grafts, extractions, and the time and healing process involved. As a result, he put my mind at ease.
I now have a great smile, a full set of teeth, and a newfound confidence that I have not had in several years.
I would like to Thank Dr. Shubin and his caring staff. They have gone above and beyond to make me feel comfortable throughout this process. They are professional, yet caring and I hold them to the highest regard.
Dr. Nicholas Shubin uses advanced technology and his experience alone allows me to wholeheartedly recommend him for any and all dental procedures.
Respectfully yours,
Jonathan Beers
Larry O.
Dr. Shubin, thank you for the excellent dentisty over the years and specifically the implant treatment I'm currently going through. I knew when I sat in the chair to begin implant treatment the process would be difficult and painful. However, with Ashley explaining what was to be done and her expert care I began to let down my guard. By the time the surgery began I was relaxed, and throughout the surgery I did not feel any pain whatsoever. Even in the days that followed, I did not experience any pain and did not have the need or take one single pain pill you had prescribed.
There are now many dentists in the tooth implant field. Many have lower pricing. However, none are as expert as you are in the implant dentistry field. In addition, you also have a staff that is knowledgeable and caring beyond my expectations. My peace of mind is important to me regarding my dental health and you and your staff have always given me peace of mind. That is something I would not find at the low end pricing pricing practices.
Again thank you for the amazing dental work.
Very truly yours,
Larry O.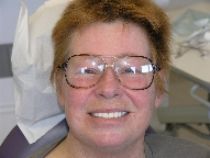 Marty
My name is Marty. It had been a long time since I had been to the dentist. Like my old "72 Chevy I keep hanging on to. The same was true about my teeth-they were old painful and infected.
I work in a job where I come into contact with a lot of people. I started asking everyone for the best dentist in the area and the same name kept coming up- Dr. Shubin in San Juan Capistrano. Then I found a coupon for a free consultation. I called right away and made an appointment.
When I first met Dr. Shubin I had a lot of questions about dental implants. After the exam, he answered all my questions, and we set a date for my much needed full mouth restoration with implants.
Dr. Shubin and his staff were very professional and he instilled an instant feeling of trust in his abilities to get the job done. On the "Big Day", I was so happy that Dr. Shubin was going to get this "rattlesnake" out of my mouth. The surgery was painless; Dr. Shubin and his staff worked well together and got the job done in a timely manner. One, two, three--I got the "works" and was ready to go home
Now I feel great! I have a "movie star" smile, and I can eat things that I haven't been able to eat for years! I feel healthy and because I had my full mouth reconstruction, I will probably live longer!
Thank you Dr. Shubin, you saved my life.
Marty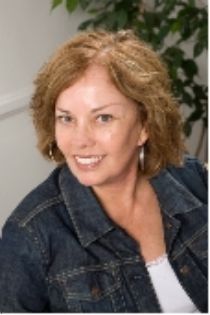 Danielle
When I finally decided to get my teeth fixed, I knew it would be a huge investment, both in time and money. Therefore I was very careful to do the required research to find the right dentist. I checked the internet and got recommendations from friends. I wanted three capabilities in a dentist; 1) The experience to do a good job and give me the right advice, 2) Reasonable fees, and 3) The ability to calm my fears.
I interviewed three dentists and in the end chose Dr. Shubin. It was evident from the start that Dr. Shubin and his staff knew what they were doing. Dr, Shubin helped my make the right decisions cosmetically and throu8ghout the process he made sure I felt no pain. He has experience in the latest techniques in cosmetic and implant dentistry and I am 100% satisfied with my new smile! Most important, my teeth look natural and I now have the benefit of a healthy mouth.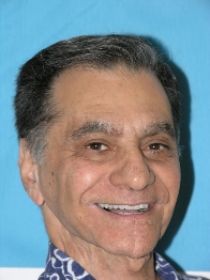 Don
I am very excited today because I have the opportunity to share with you a life changing experience the dr. Shubin and his wonderful staff enabled me to have.
about a year ago I was so fortunate to find Dr. shubin and discuss with him my dental situation. I was afraid to smile, and every time I laughed I would cover my mouth to hide the poor condition of my teeth.
Dr. Shubin proposed several different treatment plans for me to choose from. After I picked the plan I thought best for me, Dr. Shubin and his staff went right to work on me! after the restoration was completed, I felt like a new person, 20 or 30 years younger. I was my old self. I love to llaugh now and am excited to show off the new me.
Dr. Shubin, in my book, is one of the best doctors in implant and cosmetic dentistry. His state-of-the-art equipment, and his great sense of humor makes you feel at ease through evey phase of treatment.
Lastly, I would like to thank Dr.Shubin and his great staff again for their professionalism, excellent care and concern.
YOU GUYS ARE AWESOME!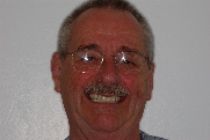 Jerry F.
I was looking for a dentist that could take care of all my dental needs, in one location. After my fisrt conversation with Dr. Shubin and his staff, I knew that I had found that dentist.
I was in need of several extractions, bone grafts and wanted implants instead of a denture plate. The bone graft and implant process was explained to me step by step. I always knew what procedure was being done, and the healing time needed between procedures.
During the bone graft and implant process, I experienced very little, if any pain or discomfort. One of the main concerns of Dr.Shubin and his staff is the comfort of the patient.
Dr. Shubin designed the teeth to look natural for my smile. I have a better bite now, than I had with my natural teeth. they look and feel very good. THEY ARE MY TEETH!
Thank you Dr.Shubin and your caring staff for making this a pleasant experience for me. It was worth the time needed to complete the whole process. I know that I have made the right choice in putting my dental care in youe hands.
Thank you,
Jerry F., Aerospace engineer
Tim F.
I lived a life full of unfortunate results with regard to my dental work until I became your patient. Much of the work done was unnecessary, incorrect or poorly done.
Most of my problems started 7 years ago. I had a cavity filled in the top front of my mouth. Within days, most of my top front teeth became crooked, along with unbearable pain. The doctor informed me that I now needed braces. I went to another doctor for braces. When the braces were removed, the orthodontist gave me a retainer. My teeth would shift within hours if I didnt wear the retainer, and I broke a tooth. My dentist ruined the tooth trying to do a root canal and then told me that the tooth couldn't be saved. The dentist referred me to a doctor for implant surgery. After one visit, I decided I would not use him.
I was talking to a colleague, David K. about my problem. David raved about you and insisted I set an appointment. You quickly determeined that most of my problems were caused by a poorly done root canal performed 30 years earlier. The root canal caused an infection that destroyed the bone over four teeth.
You completed bone grafts and finsihed with beautiful dental implants and crowns! You prevented me from losing all of my upper front teeth. The infection, if left unchecked could also have caused heart disease or a host of other medical ailments.
Thank you Dr. Shubin, I will be a loyal patron of yours and your wonderfulo staff as long as you practice. I will not hesitate traveling thousands of miles anywhere in the world to visit your practice.
Sincerely,
Tim F.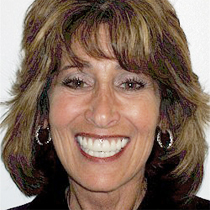 Taffy S.
Dr. Shubin has given me something I never had before - the most gorgeous smile! After years of neglect and an overwhelming fear of even walking into a dental office, I called Dr. Shubin's office to set up my first appointment. I knew that I had made the right choice of dentist's!
I had a family event in Chicago one year later, and I would be seeing people I hadn't seen in years. One week short of a year Dr. Shubin completed my care.
I cannot thank Dr. Shubin and his staff enough for all that they have done for me! I think my smile is pretty fantastic. But it is Dr. Shubinwho, I know is the fantastic dentist. I look in the mirror and am overwhelmed by what he has given me. And because of him, I cannot stop smiling! I will always be grateful I chose Dr. Shubin.
Tom Jaso
We have been patients of Dr. Shubin since May of 1996. LaDonna needed extensive work to correct a problem that had been bothering her for more than two years. Dr. Shubin solved the problem with considerable expertise. He did the work quickly and efficiently. In fact, he was able to devote some appointments of three hours or more to get the work done in record time. All the people we recommend have the same comment: that Dr. Shubin will find a way to give the patient a large block of time on short notice to correct a problem.
As the years have passed, Dr. Shubin has done just about every dental procedure for us:
root canals, crowns, cosmetic restoration, partial dentures, dental implants, tooth extractions and dental surgery. He is able to do any kind of dental specialty, and it is a huge convenience to be able to go to him and not be referred to someone else. He not only does it all, he does it with competency and the highest standards of professionalism. He is energetic and hard-working, and his staff is the same.
They have to be pretty exceptional to keep up with Dr. Shubin. He also teaches at UCLA school of dentistry, the #1 school of dentistry in the country. In addition, he has several diplomates and fellowships in various dental disciplines. Three generations of our family go to Dr. Shubin. He has our highest recommendation.
Permanent dental implant crowns
Dr. Nicholas Shubin at his San Juan Capistrano area dental implants practice offers extensive experience restoring your dental implant crown.
Our dedicated team uses state-of-the-art materials and techniques for stability and longevity. You'll enjoy the comfort and confidence of natural-looking teeth.
Oral surgery and extractions
If you're facing oral surgery or tooth extractions, you need reassurance and information from a trusted professional. Let San Juan Capistrano area dentist Dr. Nicholas Shubin and his friendly staff put your mind at ease. Let us explain how your procedure can be conducted safely, quickly, and comfortably.
Secure, natural-looking implant dentures
Dr. Shubin provides secure implant dentures in the San Juan Capistrano area. Implant retained dentures won't slip, and are a long-lasting solution to missing teeth.
You'll talk, eat and smile with more confidence. Your self esteem will return with your new natural-looking teeth.
IV sedation: Experience virtually no pain, no memory
With IV sedation you'll have no memory of your dental procedure at our San Juan Capistrano area sedation dentistry practice. Since you are safely sedated during the treatment, you experience virtually no pain. You'll simply wake up to your successful results.
Damon® cosmetic braces for an awesome new smile
Did you know that cosmetic braces from trusted San Juan Capistrano area braces dentist Nicholas Shubin, D.D.S. can deliver stunning results beyond straighter teeth? He can evaluate you for Damon™ clear braces. They're designed to subtly change the shape of your face while fixing crooked teeth, bite problems and teeth with gaps.
The doctor will gladly answer all of you questions about this cutting-edge orthodontic approach. You can set up an appointment at your convenience to discuss creating your gorgeous new smile.